Top Picks for Pro & Personal Nail Artist!!
Joligrace new arrival is coming, perfect for all kinds of beauty care. Let us sneak preview: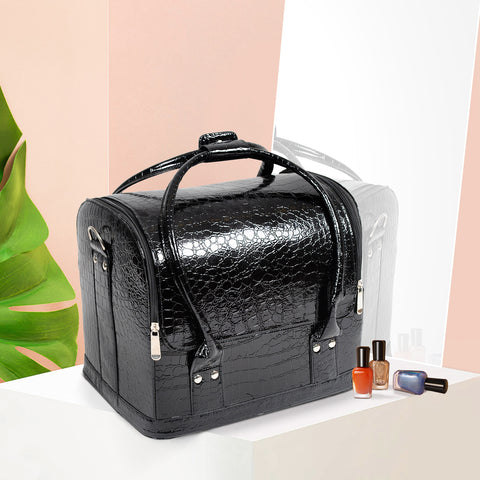 Multi-purpose storage case: ideal for organizing all kinds of beauty care tools such as cosmetics,nail art tools,hair art tools...
It is also suitable for storing carfts, chargers, USB cables, fishing tools or other electronic accessories.
♦Dimension: 30cm x 24.5cm x 25.5cm.
♦ High Quality Material – Waterproof Crocodile PU Leather
♦ Comfortable handle and Removable Shoulder Strap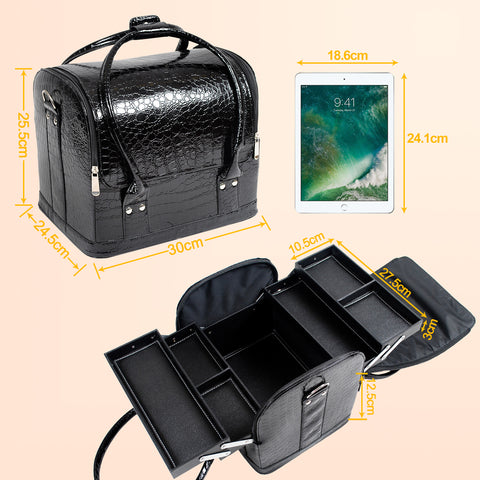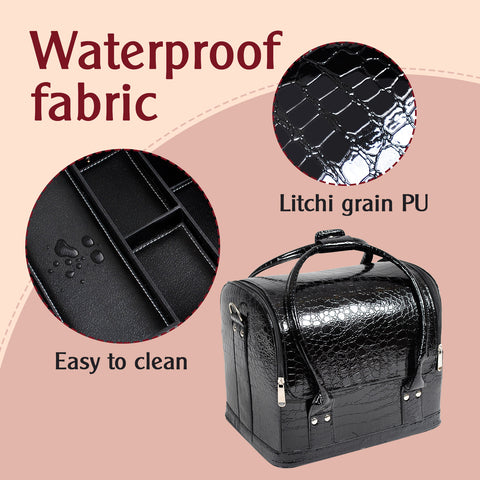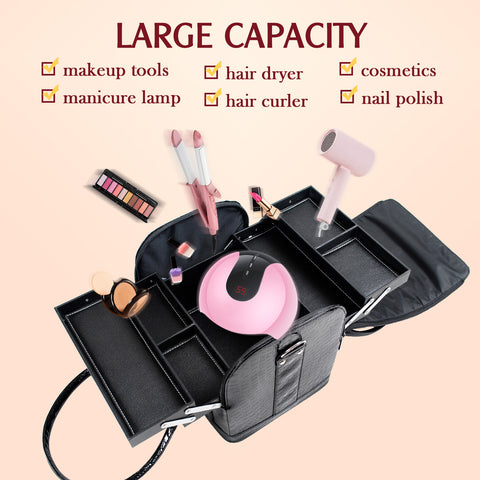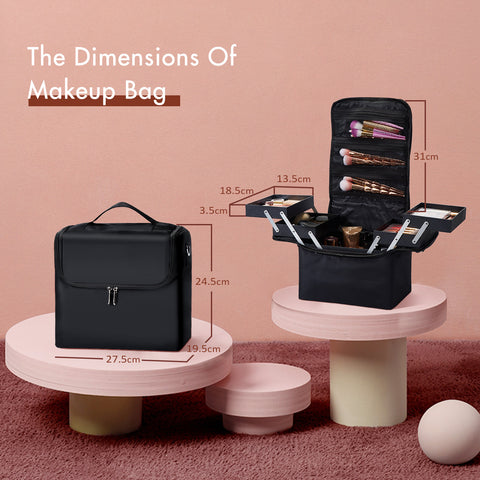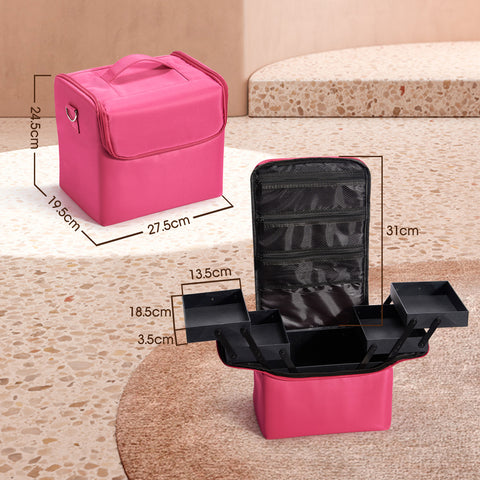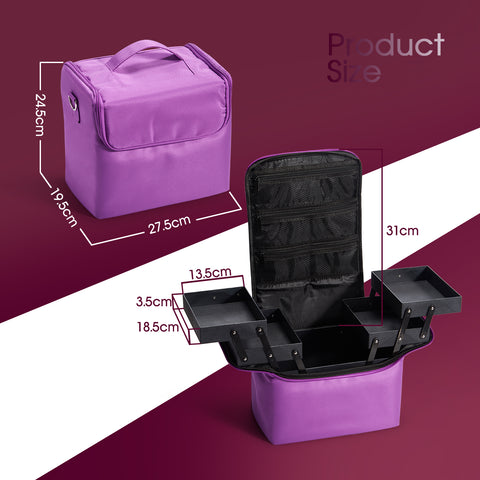 Three fashion colors to choose,the makeup bags suitable for a beauty class to hold on all starter kits. And it also a perfect partner for travel or short-business trips to hold on luggage because of its large storage.
♦Dimension: 27.5cm x 19.5cm x 24.5cm.
♦Comfortable thicker Handle & Removable Shoulder Strap
♦ High Quality Material – Waterproof Nylon Fabric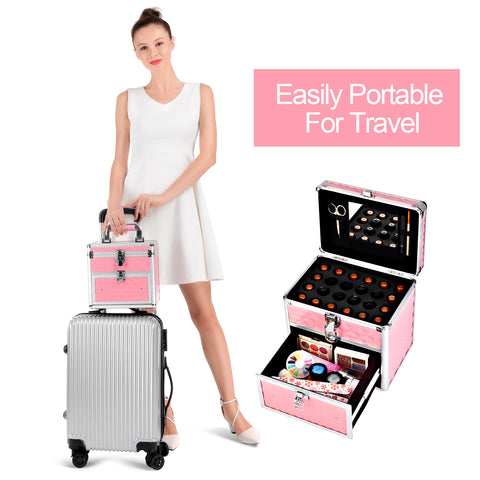 This train case easy organize all your nail art tools.Lightweight, versatile, and perfect for days at home or on-the-go.
More information:
♦Portable Size: 9.3 inch x 6.5 inch x 9.1 inch.
♦24 Nail Polish Sponge Slot
♦ Large Storage Space
♦Mirror Panel-easily put on the table and use the mirror for makeup.
♦Portable & Lockable with key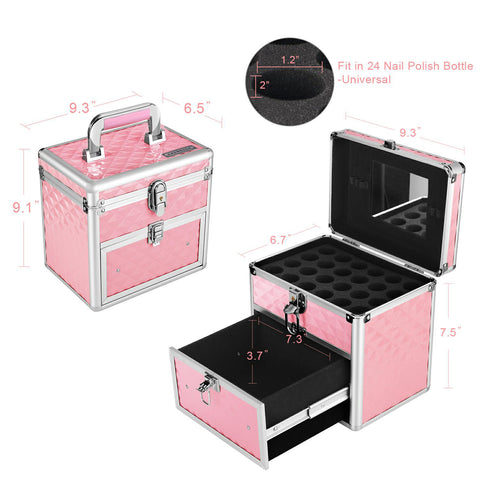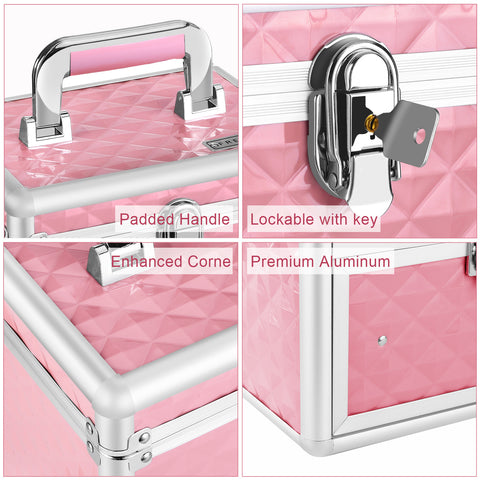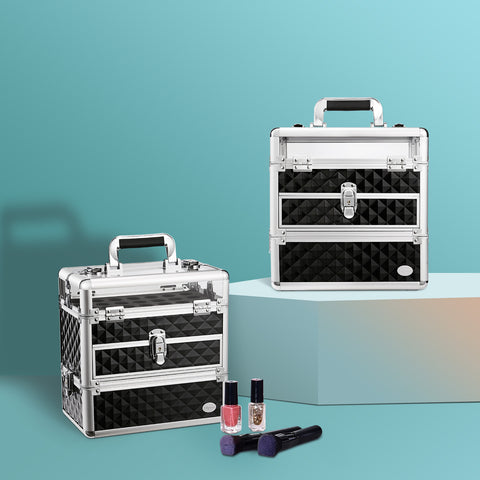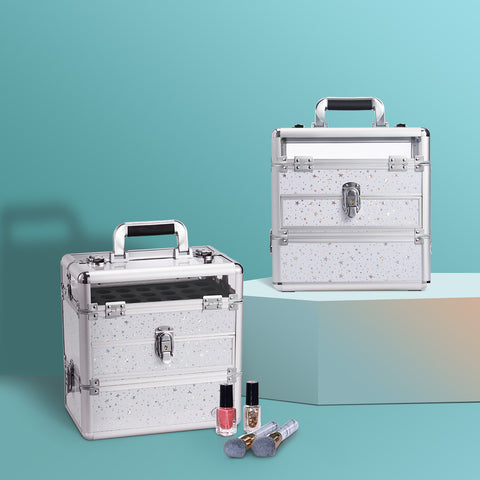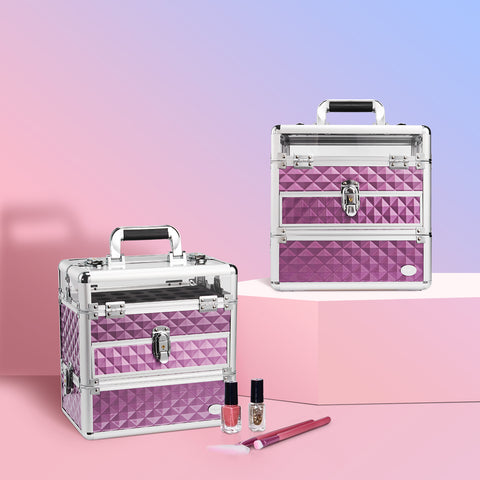 Heading into the life of beauty care with a Joligrace fashion makeup case. Durable exterior protect your kits. What'more, high-quality material keeps your usage for a long time. More use, less waste. Fewer, better.
More information:
♦Overall Dimensions: 30 x 23 x 31(cm)
♦Soft removable sponge mat with 28 holes
♦One lockable and removable bottom section comes with 5 adjustable partitions
♦Locks and keys included for added safety and security of your makeups.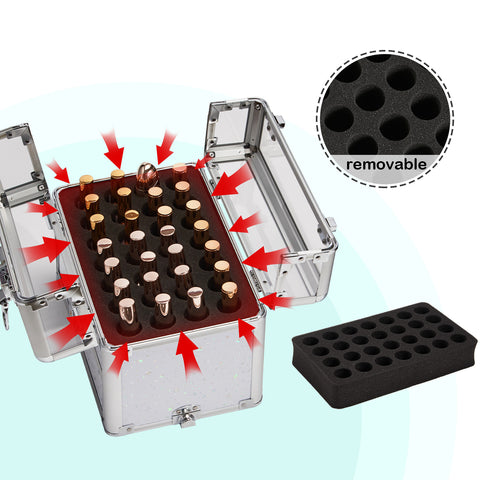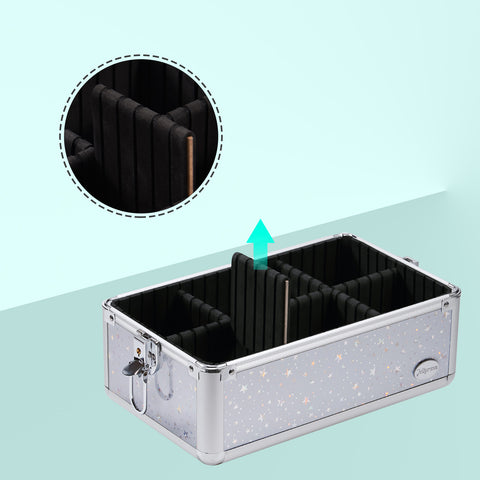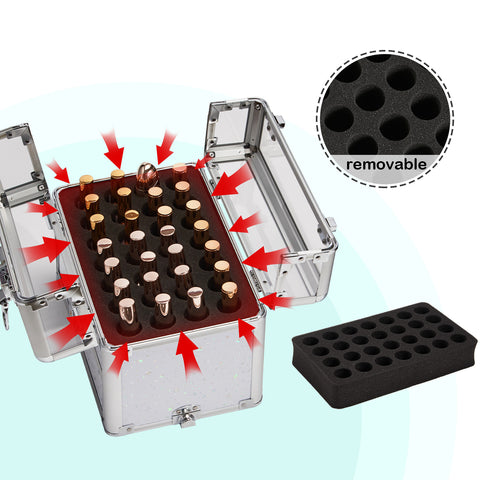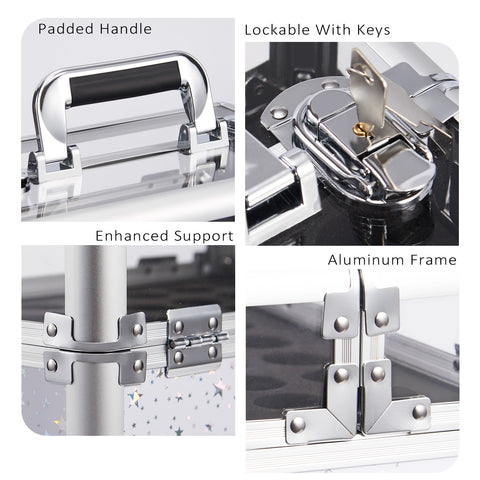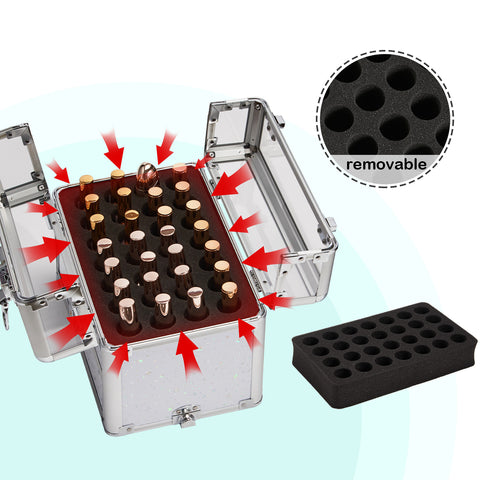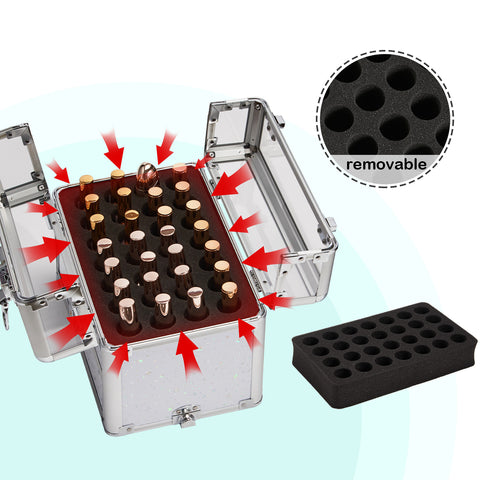 ---